window sill pillow Luxus
Cats love to sit on the windowsill and look outside.
But since it can quickly get very cold and uncomfortable there, we have developed a pillow here.
This is our "luxury" version. WASHABLE and suitable for tumble drying.
The pillow is filled with silicone fibers, very soft and comfortable.
We also have a Standard (4200) and Elegance (4202) version available.
The underside is provided with a Velcro velor and the Velcro points (for sticking on smooth surfaces) are included.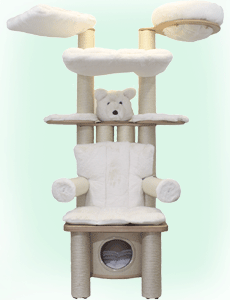 thrones for me and cats

Data protection

Shipping

Cancellation