Radiator Bed-ONLY COVER
This is a replacement cover for item number 2301
Please note that this is ONLY THE COVER. The metal frame is not included.
It is hot washable and can also be tumble dried.
The dimensions are adapted to our metals.
If you have a frame from another manufacturer, please email us at web@katzen-deko.de
We would be happy to tailor them for you.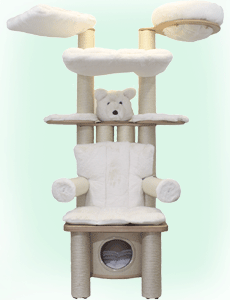 thrones for me and cats

Data protection

Shipping

Cancellation