Pyramid
A pyramid like from Egypt.
A great design and very popular with pets.
In contrast to our other houses, this one only has a round opening, making it the ideal hiding place.
All cat breeds and small dog breeds fit in.
This house is filled with foam that is firmly fixed.
It is hot washable and can also be tumble dried.
Can also be made with Velcro on the underside (see option field) Please note that the Velcro points (for gluing on smooth surfaces) have to be ordered separately and are not supplied automatically. These have the item number 1448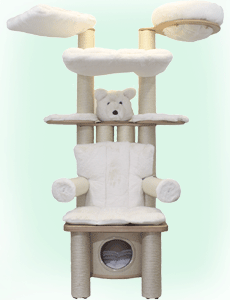 thrones for me and cats

Data protection

Shipping

Cancellation