window sill pillow Elegance
Cats love to sit on the windowsill and look outside.
But since it can quickly get very cold and uncomfortable there, we have developed a pillow here.
This is our "Elegance" version. WASHABLE and suitable for tumble drying.
The pillow is comfortably filled with foam. The look is simple and very elegant. The edges are edged with piping tape.
We also have a standard (4200) and luxury (4201) version available.
The underside is provided with a Velcro velor and the Velcro points (for sticking on smooth surfaces) are included.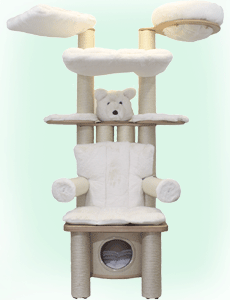 thrones for me and cats

Data protection

Shipping

Cancellation