Pillow cat house
This cushion has Velcro velor on the underside to be attached to wood and smooth surfaces with Velcro tape or with Velcro points.
Here we have the dimension 40 cm x 50 cm which is suitable for our cat house (article numbers 1362 and 1363).
It is extremely washable and also suitable for tumble drying.
Please note that the Velcro points (for gluing on smooth surfaces) have to be ordered separately and are not supplied automatically. These have the article number 1448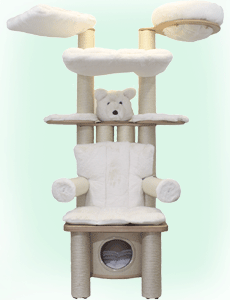 thrones for me and cats

Data protection

Shipping

Cancellation