Pen ø28cm
Pillar covered with sisal carpet for scratching with washable berth.
with pillow

with bed

with diana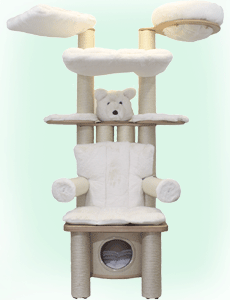 thrones for me and cats

Data protection

Shipping

Cancellation
This pen has a stable base plate and is suitable for kittens at low heights and for tall cats at all heights.
The diameter of the column for scratching is 28cm.
The larger the lying surface and the height of the pen, the larger the base plate will be. Please refer to the attached table for these dimensions.
| | | | | |
| --- | --- | --- | --- | --- |
|     size |        36cm |        60cm |        80cm |        100cm |
|     Lying surface |        36/50cm |        36/50cm |        36/50cm |        36/50cm |
|     Base plate |        36/50cm |        50cm |        55cm |        55cm |
You might also like