Column for wall Ø 14 cm
Sisal columns for the wall!
Great fun for cats and space saver. You can mount these columns directly on the wall.
Our columns are wrapped with the best quality sisal rope (12mm). Inside we use a 10 mm (M10) thread.
Your cats can safely climb and hold on with their claws.
The set includes the column, the wooden cover with screw and a combination screw with dowel.
Please note the information in the description below.
Price = 1 piece (1x column, 1x cover and matching screws)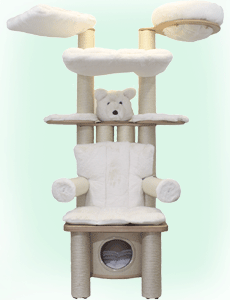 thrones for me and cats

Data protection

Shipping

Cancellation