Rotating feather (with/without telescopic rod)
RECOMMENDATION!
This cattoy has a 100 cm long rod with a wire inside that can be extended up to 100 cm. Thus, the toy can get a total length of up to 2 m. So you can play with a safe and flexible distance to your "tigers".
Because even the smallest cat becomes a real tiger with this toy.
The bird's feather (which can be replaced with a hook) rotates with every movement. It even makes a very faint bird-like sound as it rotates, like a bird's wings flapping. The pendant is made of real feathers and is approx. 20 - 30 cm tall.
This toy is a big seller at trade shows and cats love to play with it.
In the description you will find a small video.
Please note that you cannot choose colors and one color will be chosen at random.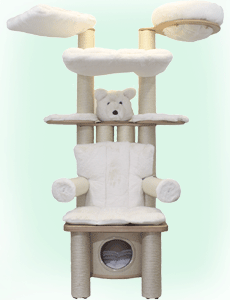 thrones for me and cats

Data protection

Shipping

Cancellation